In 2005, Chris acquired the former Samsung Electronics site, located at Wynyard on the outskirts of Stockton on Tees, which comprised 325,000 sq ft of vacant office and warehouse space, together with 900 acres of mainly greenfield land.
Chris was able to revive and develop the site as 'mixed use' by the purchase of surrounding land and also 'forward planning' to meet the social and economic needs of the Tees Area over a 20 year period.
In 2005, he joined forces with Helios and Trevor Cartner, who supported Chris in his 'vision' to create a 'place' to 'live and work' of the highest quality.
The location is now the home to 60 companies and over 2500 people employed on the site as whole. Chris sold part of the site to Northumberland Estates in 2015, but retained the surrounding 730 acres of land for future commercial and residential development.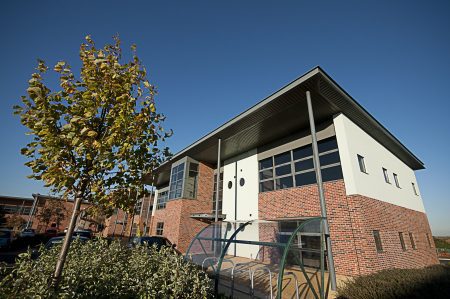 In recent years, Wynyard Park have sold land to major house builders, such as Taylor Wimpy, Barratt Homes, David Wilson Homes, Duchy Homes and others, which has resulted in the development of over 700 houses so far, with all sales being subject to a strict 'design code' to ensure high quality.
Due to the location, ambition and investment, Wynyard Park was granted Government Garden Village status in 2019, which allows for a further 5000 house builds over the next 20 years.
Wynyard Park, have also 'opened' a market for self-build properties, creating readily available 'plots' of land for bespoke self-build homes in private gated communities. The 75 'plots' on Wynyard Park's initial three phases sold out quickly – demand is high. Other phases are due to be released in 2022.
In addition, a number of other companies are now operating from Wynyard Park, with a new 2million sq ft Amazon distribution centre almost complete, which will employ 3000 people. The presence of Amazon will undoubtedly attract other companies to the location, which will in turn, result in the provision of more jobs.
Wynyard Park has been built on three things – Quality, Quality, and Quality. The location is 'special' and will continue to thrive for many years to come.