Chris Musgrave has almost 40 years of experience within the world of business and is regarded by many as a specialist in the acquisition, regeneration and disposal of commercial, residential and land property.
Chris's ability is self-evident, and he is, without doubt, one of the most successful regeneration professionals within the North of England.
Chris's experience of Master Planning, Town and Country Planning, the planning process, project management and physical regeneration, has ensured, that he displays good judgement in his business decisions. These are based on risk, potential, financial return and the economic, social and environmental impact of a project on people. He has always believed, that physical regeneration and the regeneration of people are intrinsically linked, hence the reason for so many of his business ventures being employment focused.
Over the years, Chris has been fortunate to have had the support of his loyal and committed team, together with several Joint Venture partners, such as, Trevor Cartner, Martin Corney, Ann Gloag and Ray Palmer, all of whom are regarded as high calibre professionals.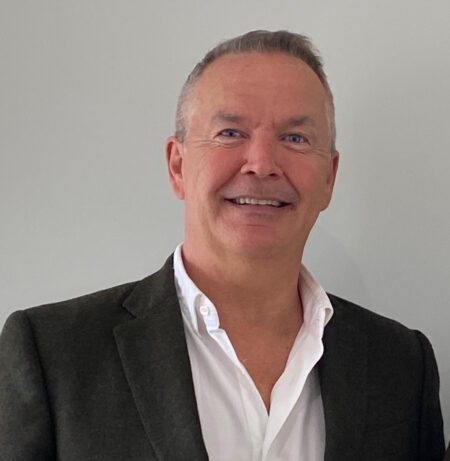 Chris's first major company, JCM was launched in 1990, which provided interior fit out services to a number of supermarket chains throughout the UK, with the company employing over 250 people, resulting in a multi-million pound turnover.
Due to the success of JCM and Chris's eye for an opportunity, JCM secured a Joint Venture (JV) contract in 1997, from the Ministry of Defence to dispose of British Armed Forces military equipment from Hong Kong, in readiness for the handover of the Colony to China by the UK. This was an unusual and complex business venture, due to the political and economic backdrop, but it was a success and assisted the Treasury in redeeming millions from the sale of the equipment.
Chris was commended by HM Government for his work and that of JCM for leading the JV partnership to such success.
Chris created a solid business foundation through the activity of JCM, part of which he sold in 2002. This allowed him to diversify his interests to the property sector.
Initially, Chris purchased several failed commercial and industrial sites within the north, but by investment and 'turn around' strategies, he was able to create new uses, new jobs and revive the fortunes of such sites, so that they were profitable. It was the creation of jobs, that was his driver. To this day, Chris believes, that if jobs are created, then success will be achieved, hence why he states, Physical regeneration equals regeneration of people.
Indeed, his words were put into action in 2005, when he purchased the vacant Samsung site in Teesside, which had been a significant employer in the region for many years. Within a relatively short time, Chris was able to revive and develop the site as 'mixed use' by the purchase of surrounding land and 'forward planning' for the social and economic needs of the Tees area. This 207 acre business park is now the home to over 60 companies who employ 2,500 people, which Chris sold to Northumberland Estates in 2015.
The land retained by Chris's company, Wynyard Park has overseen the development of 700 houses, the grant of government Garden Village status, with the intention of building a further 5,000 houses over the next 15 years. The mixed use development is of the highest quality and is regarded as the place to live and work. Chris regards Wynyard Park as his flagship site and home to his business enterprises.
In 2012, Chris also led the revival of Discovery Park in Kent, turning it from an almost vacant commercial site into the largest science and pharmaceutical location in the UK, with the pharmaceutical giant Pfizer being the anchor tenant, the very Pfizer who have been at the forefront of the global response to Covid-19 vaccinations.
Chris is particularly proud of the work he performed in relation to Discovery Park, which now has over 200 companies operating on the site with over 3,000 employees. Chris and his partners sold the site in 2018.
Over the years, Chris has gained immense knowledge in the acquisition, regeneration and disposal of residential, commercial and land property – he often states 'I will always be 'judged' on how good my judgement is, explaining that good judgement is vital in business and can only be achieved by experience and knowledge. Chris knows when to buy and sell or retain an asset for the future. As a result, his portfolio of business interests are solid and future proof.
Today, his main focus is the revamp of the 2,600 acre Teesworks industrial site, which for over 100 years had been used for steel production and other heavy manufacturing uses. The land is now in the process of being remediated, which includes, demolition of heavy steel structures, de-contamination of land and the installation of utilities, so that the site is 'oven ready' for the market.
Teesworks is the largest land mass of its type within the UK and probably Europe. It will soon become a global centre for the renewable energy industry, which will include wind turbine production, carbon capture and other associated uses, so that Net Zero carbon omissions are achieved by 2050.
Business is one thing, but Chris has also supported a number of charitable sector organisations over the years, which includes, the Hartlepool – Alice House Hospice, and Middlesbrough Football Club Foundation, both of whom he still supports to this day.
Chris Musgrave has without doubt enhanced the economic and social fabric of the North of England in particular for over 30 years. To mark his contribution, he was awarded an OBE in the Queen's Birthday Honours in 2018, for services to the business and charitable sector.