Chris Musgrave has been honoured with an OBE.
The Hartlepool-born entrepreneur was recognised by Her Majesty The Queen in the 2019 honours list for services to business and the community.
Having started out as a fruit and veg market trader with his father as a child, Chris has built an enviable reputation as one of the most innovative developers in the North East and is known for his ability to transform empty and neglected commercial sites into thriving business hubs and housing sites.
In addition, he supports numerous charitable causes including Alice House Hospice in Hartlepool and Middlesbrough Football Club Foundation.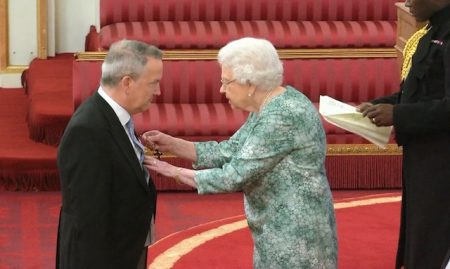 Chris credited his parents in giving him the business acumen and determination to succeed: "When I was told about the award I immediately thought about my late father Joe and my mother Mary. No-one could have had better parents and the OBE is as much for them as for me.
"When I started out in business I could never have imagined being recognised in this way. Those early years were the 'golden years' for me I learned about the importance of hard work and recognising an opportunity.
"I took an unconventional route into property. From 12, I worked with my dad selling meat in pubs and clubs and from 16 worked as a market trader selling fruit and vegetables, a chance encounter resulted in me buying and selling a one-off batch of supermarket shelving. Within a few years I was supplying shelving to major supermarkets and retailers throughout the UK, through my company JCM, which in six years went from employing six people to more than 250 people, with a turnover of over £10million."
Chris sold JCM in 1998 and acquired several industrial and commercial properties from there. Major projects included creating the 700 acre mixed use Wynyard Park development near Middlesbrough, and revitalising a 400 acre former pharmaceutical site in Sandwich Kent into Discovery Park.
Chris added: "We sold Wynyard Business Park to the Duke of Northumberland in 2015, and Discovery Park in 2016, so we could concentrate on building thousands of high quality new homes in the Wynyard area, as well as other quality housing sites across the UK. I'm now really looking forward to building on this success at Flaxby Park, which has the potential to be the jewel in the crown."